"Ensemble Preis 2016" Festspiele Mecklenburg Vorpommern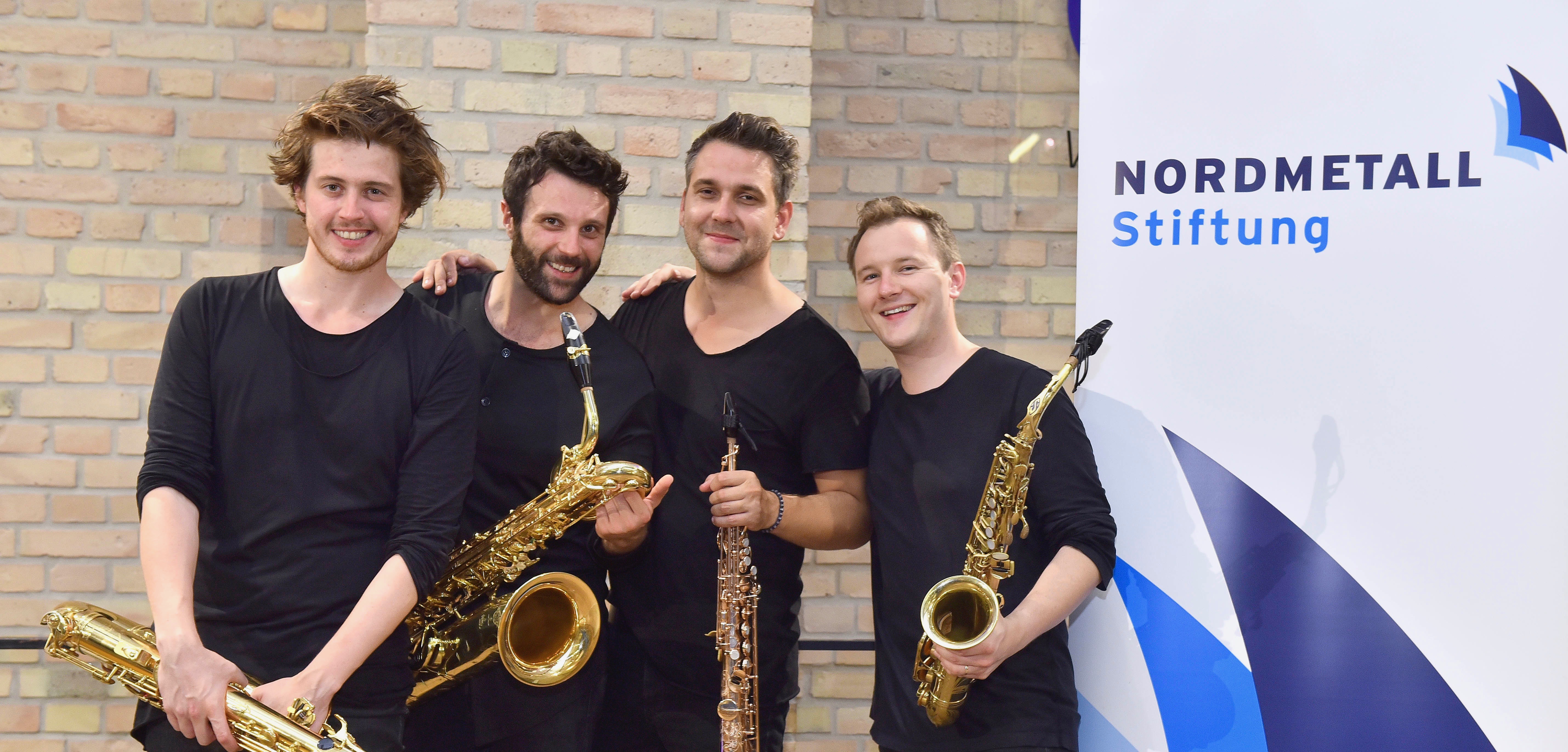 Part of the Family. We are very happy the be awarded with "Ensemble Preis 2016" by Nordmetall Stiftung.
It means a lot to us, not only because we are the first saxophone quartet to receive it but also we feel honored to be in a row with exceptional artists who have won it in the past already and whom we admire a lot.
Thank you for the trust in our group and our music and Marcus Fein for the touching Laudations.
Part of the prize is also to be a member of the big Festspiele Mecklenburg Vorpommern Family and to realize interesting projects in the future what we are looking forward to the most.
Let's have a great time together!