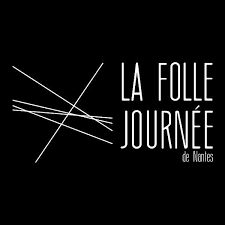 La Folle Journee Nantes – 14 concerts – 14 times Beethoven!
Hello to all!
It has been few days since Berlin concert.- nice memories but life goes on and we are back to work.
In the past days we were busy, preparing our Beethoven Project. The premiere of it will take place tomorrow on 24th January (20:30) at one of our favorite festivals.- Folle Journee in Nantes/ France.
The exact dates and times of the concerts you can see at our Website. – exactly where are you now 😉 – at TOUR section.
On the Program:
#BeBEETHOVEN
HAYDN String quartet opus 33 n°1 Hob.III.37
BEETHOVEN/LEITINGER Sonata quasi una fantasia – Adagio Sostenuto from Piano Sonata No. 14, Op. 27 No. 2*
BEETHOVEN Allegro molto, quasi presto from Quartet, op.18 No.2
NAGAO Ewig Beethoven*
*world premiere in Nantes
At this point we would like to mention and to thanks two persons!
Firstly to Jun Nagao who composed a piece especially for us and which is his very personal and intimate reflection on Beethoven music.
Secondly, big thanks and compliment for slovenian jazz man Izidor Leitinger who wrote his very own (jazzy) version of Beethoven's famous Sonata! Basically a composition, not only an arrangement!
We are excited about the coming days in  France and looking forward to enjoy and to share the music of Ludwig van Beethoven!
Your, SIGNUM boys