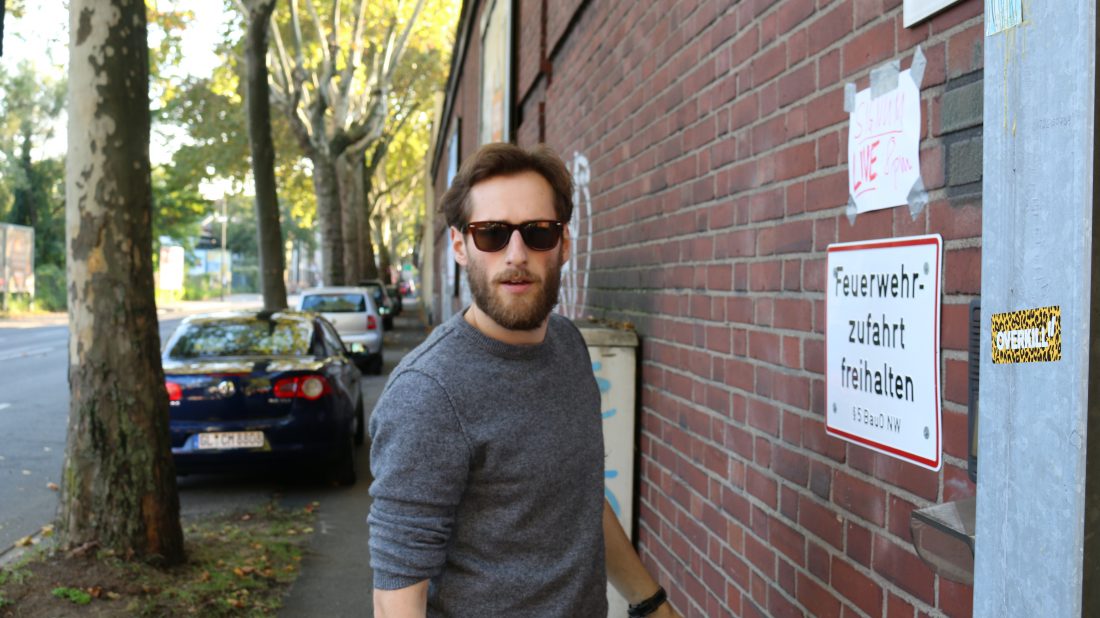 David was part of the group from the beginning on and lived that dream with us.
He dreamed, dedicated his whole life to this, travelled thousands of kilometers with us and opened his soul more than 500 times on stage.
But at this point our paths seperate from each other. David decided to go on his own way.
We thank you for your (sometimes unconventional) ideas, your vigor and your spirit and dreams.
You made SIGNUM to what it is nowadays! We wish you all the best for your future.
Alan, Erik & Blaz
David Brand
RÜCKBLICK
Sich kennenlernen.
Das erste mal sehen,
riechen, hören.
Irgendwie komisch und schon verdammt lange her.
Kennenlernen.
Wir haben sehr viel zusammen gelernt.
Wir kennen uns schon unser ganzes halbes Leben.
Der Tag beginnt früh – wir kennen einander nur flüchtig.
Blicke und Gedanken.
Bald Träume und Wünsche.
Immer getragen von Hoffnung.
Uns liegt die Welt zu Füßen.
Wir nehmen immer gerne von ihr.
Doch mehr noch geben wir.
Mit vereinten Kräften.
Zusammen.
Am späten Vormittag dann der erste Schock.
Weit weg von zuhause.
Zusammen und alleine wissen wir:
Es geht immer weiter.
Wie?
Zusammen und vereint.
Jeder gibt alles.
Auf seine einzigartige Weise.
Zwischen Liebe und Hass wandeln wir.
Ein schmaler, vierspuriger Pfad.
Ungleichmäßig und immer enger wird er mit der Zeit.
Manches, Einiges, Alles
lassen
Manche, Einige, Alle
hinter sich.
Für das, was vor uns liegt.
Umso heller das Licht der Scheinwerfer am Horizont erstrahlt,
umso dunkler wird auch der Schatten,
den es hinter und um uns abwirft.
Ein Schatten, der beinahe bedrohlich wirken kann.
Die Sonne über Euch
hat ihren Zenit noch lange
nicht erreicht.
Die Sonne über mir
ist in dieser Illusion
am Horizont schon beinahe verglimmt.
Tagtäglich entstehen neue Sonnen.
Träume
Wünsche
Ziele
nicht zuletzt die Realität,
die wir uns selbst erschaffen.
Unsere Welt verändert sich.
Das Leben verändert sich
und auch
uns.
In jeder Sekunde unseres Lebens,
kann es wieder soweit sein …
Manchen macht es Angst.
Manchen gibt es ein Gefühl von Hoffnung.
Bei den meisten wird es wohl eine Mischung aus Beidem sein.
Letztendlich hält es uns jedoch am Leben, denn:
Leben bedeutet Veränderung.
Ich bin froh und sehr dankbar,
in den letzten zehn Jahren
einem zukünftigen Mythos
ganz nah gewesen zu sein.
I belive in you
and
I support you
because
You made me what I am
Good
and
Bad
and
full of humanity.
Pablo Picasso:
"I wanted to become an artist –
and I became a human beeing."
Leipzig im Februar 2016